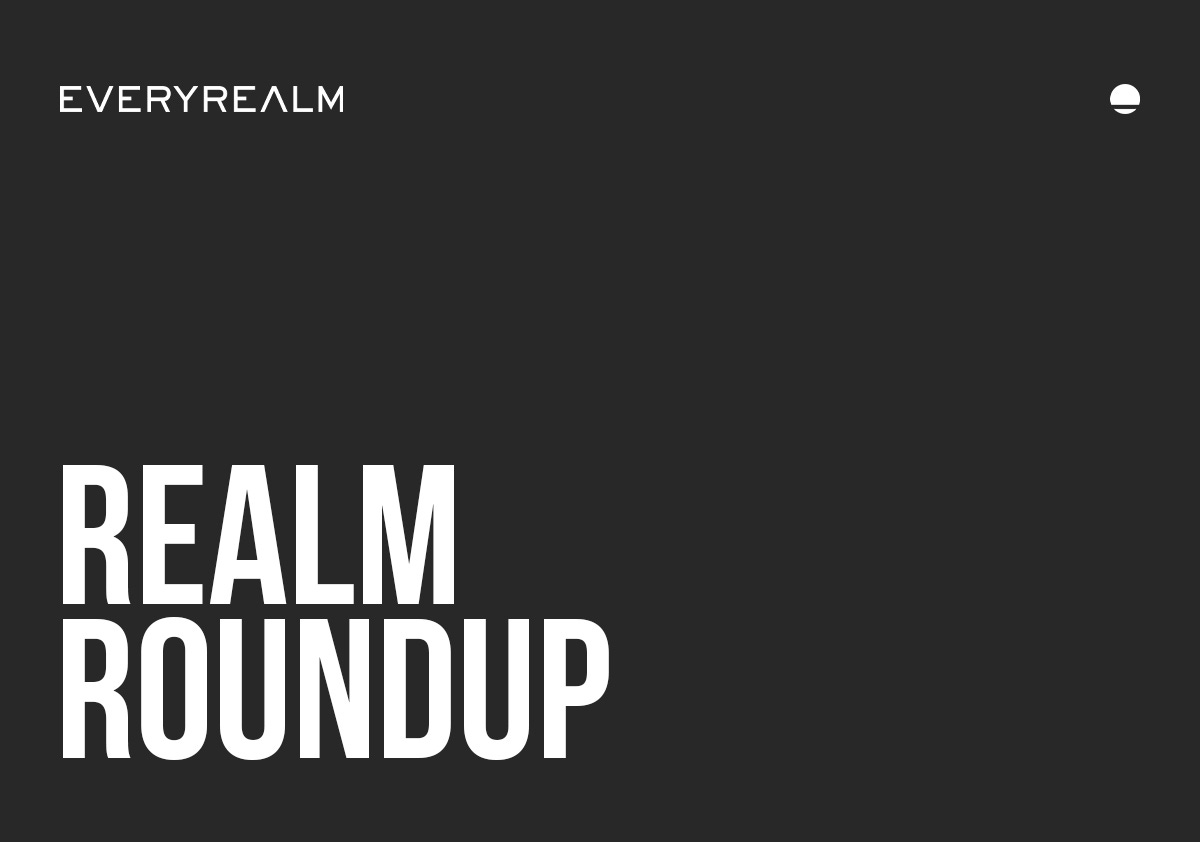 "As an architect, you design for the present, with an awareness of the past for a future which is essentially unknown" – Norman Foster
Since time immemorial, symbols of wealth and power have been reflected in our built environment — from mansions and estates to castles and skyscrapers. Architecture has always been a reflection of function and utility, as well as culture and status.
The word "architecture" conjures images of objects like bricks, steel, marble, pillars, crystal chandeliers, and bay windows.
Up until recently, this medium of expression was limited to the physical realm.
Now, that's all changing.
In March 2021, artist Krista Kim sold the Mars House. It was the world's first virtual house to be sold as an NFT, and it sold for more than $500,000.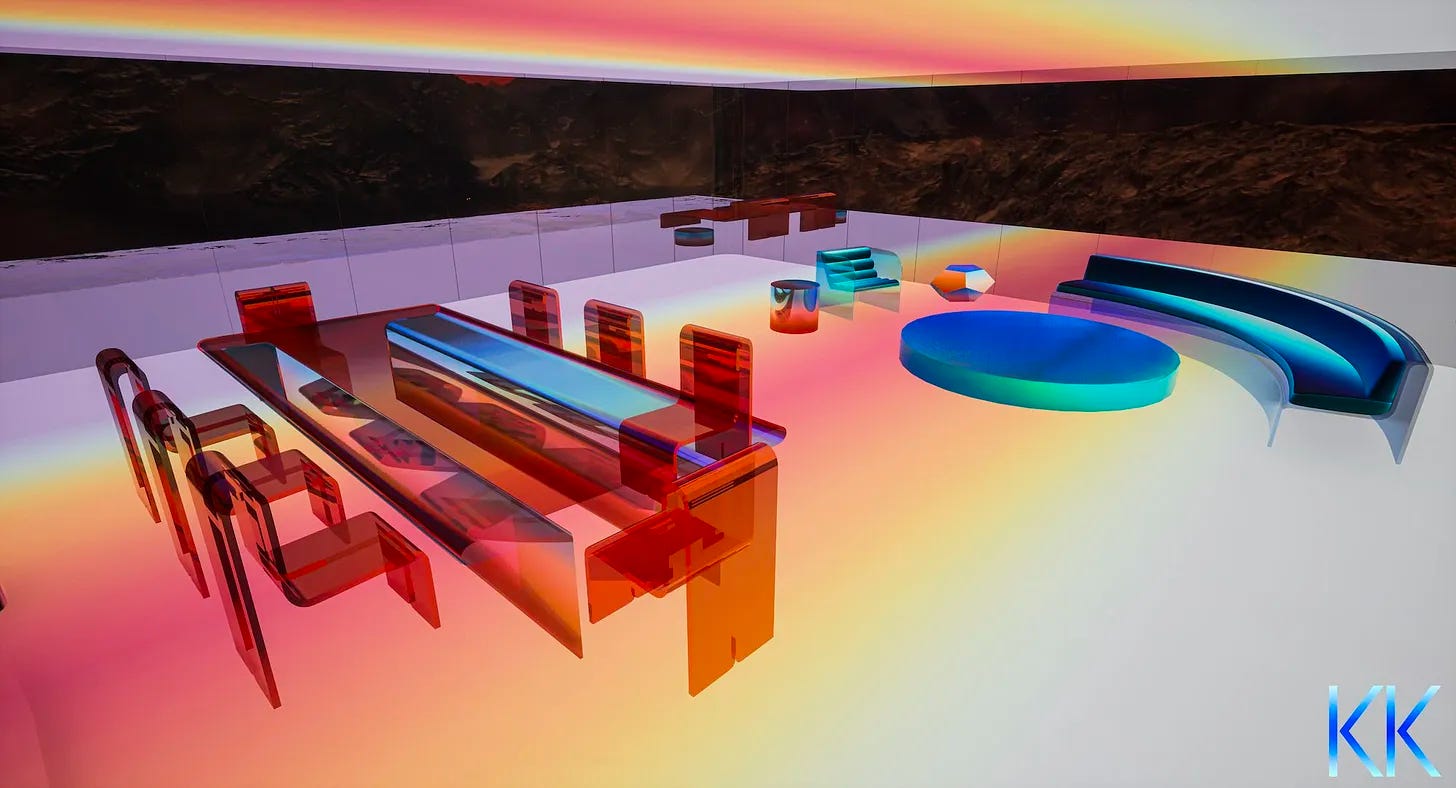 Just a few weeks prior, Argentinian designer Andrés Reisinger had sold a virtual furniture collection for about the same amount. The 10 digital-only pieces included a bulging light-pink table and a tube-like armchair, and sold out in 10 minutes.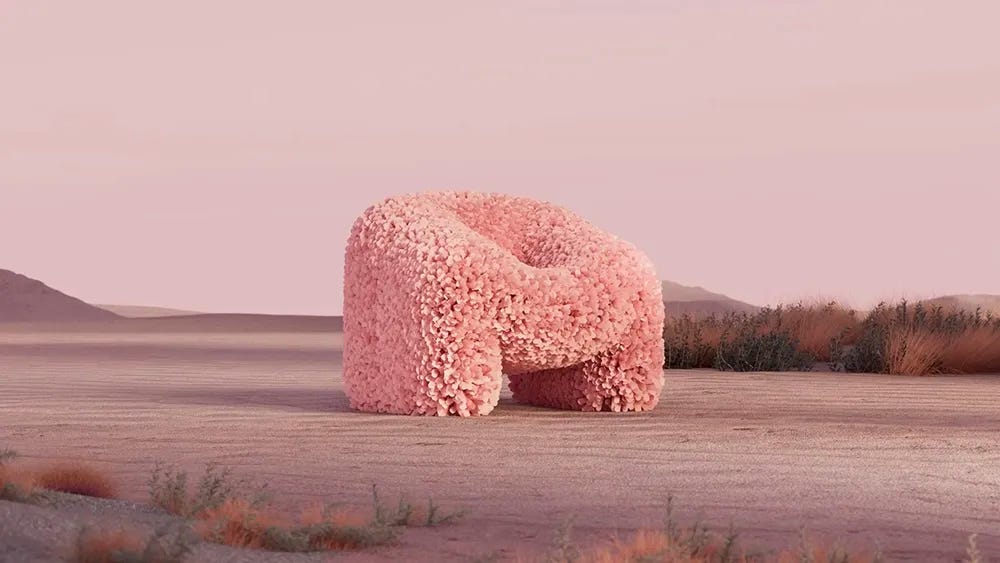 Over a year has passed since those first forays, and a lot of major artists, architects, and design firms have planted their flag since then. Here are some of the highlights of this new era of architectural design.
---
Who is leading the way?
The metaverse is still largely thought of as the Wild West and offers a chance to re-envision the built environment completely and collectively. And there are likely to be multiple interoperable platforms to explore.
With no laws, gravity, permits, construction workers, or material shortages to worry about, architects are trying different things.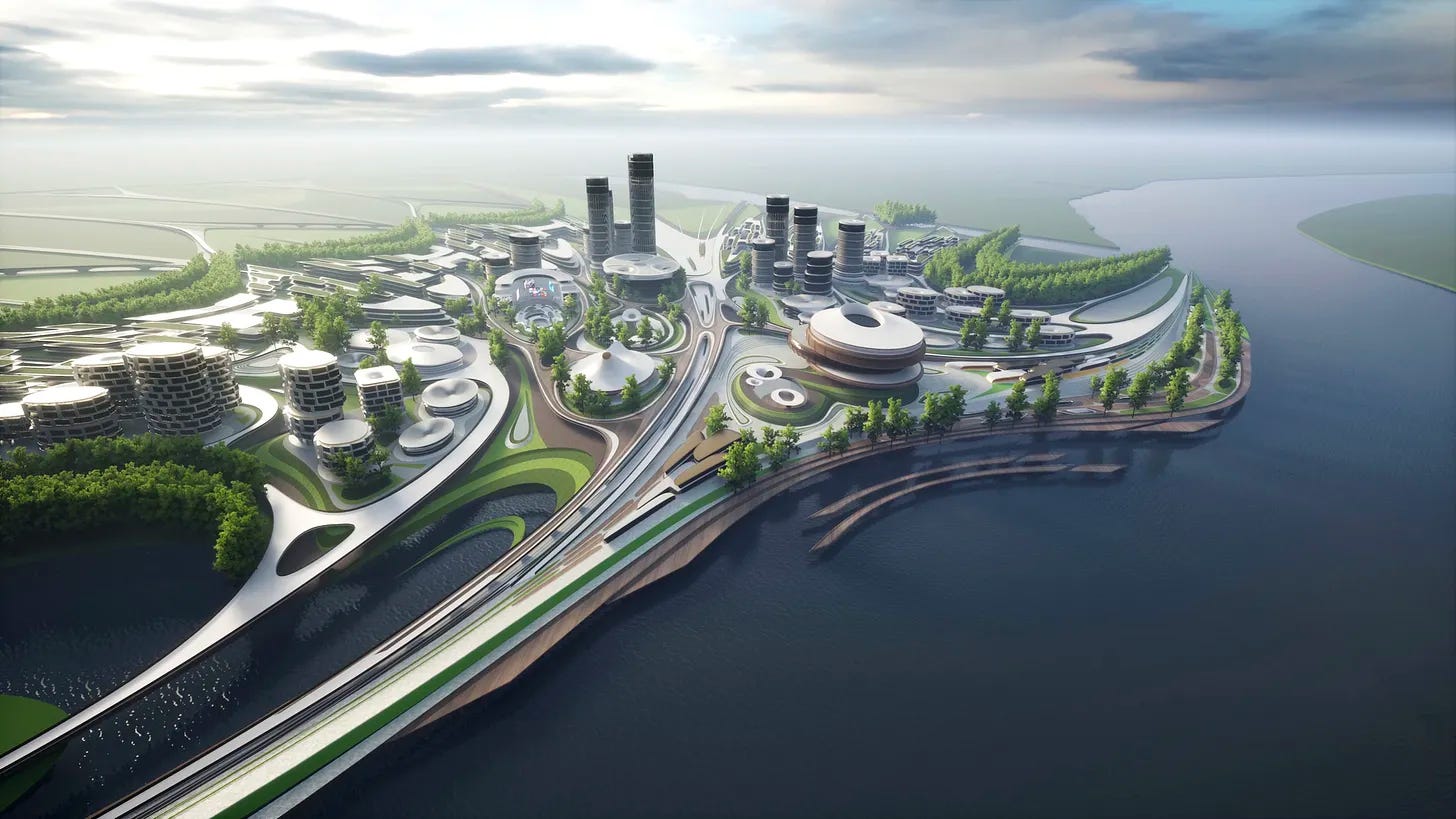 Besides the Bjarke Ingels Group (BIG) and Zaha Hadid's firm (ZHA), Voxel Architects, HOK, and Perkins+Will have already made a name for themselves as metaverse-ready studios.
3D modeling tools SketchUp, Blender, and Unreal Engine enable pretty much anyone to design for the metaverse, according to architect Breanna Faye, who claims fees of $200,000-$300,000 for virtual building designs are common.
Luca Arrigo, who's designing the tallest tower in Decentraland, thinks "the profession will need to re-skill to learn coding, understand how metaverse platforms work, and break free of the limitations of real life."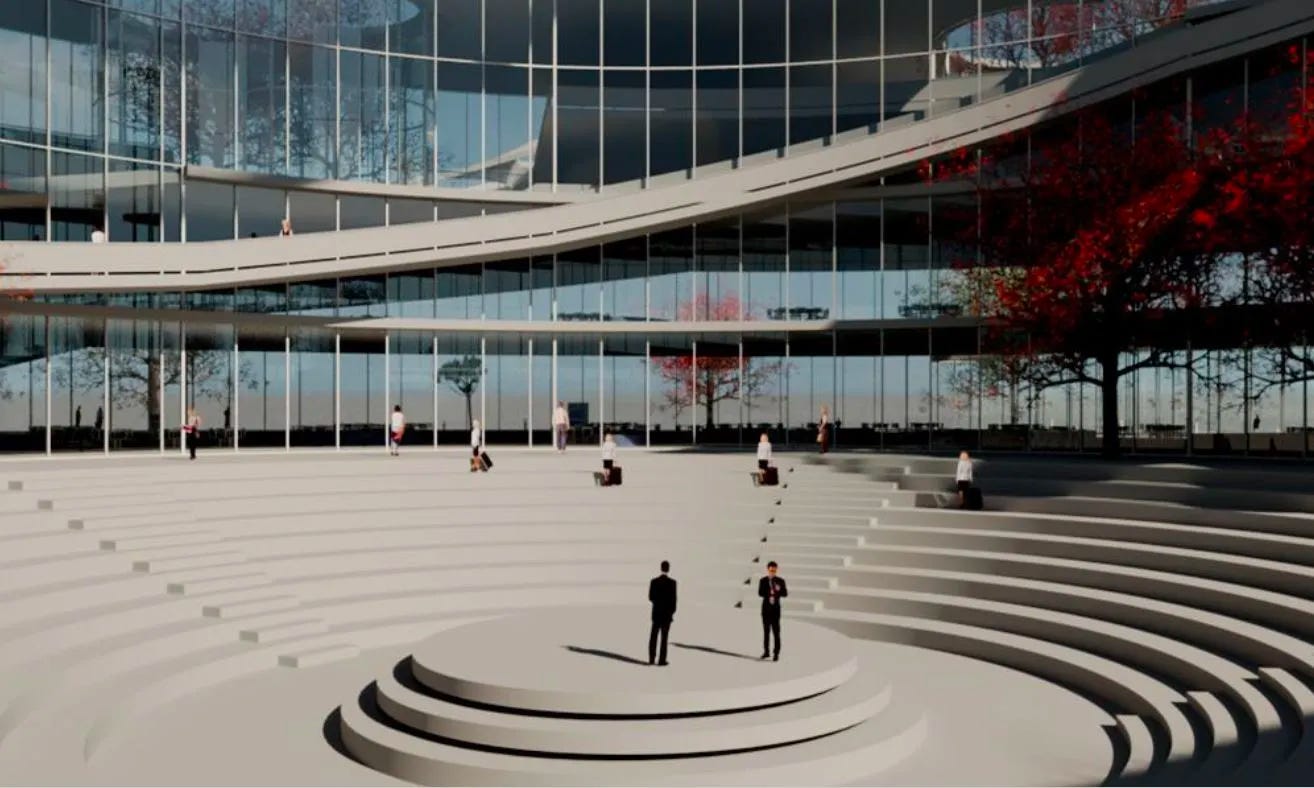 ---
Five architecture trends we're seeing in the metaverse.
#1. Architects are re-imagining themselves as content creators.
The metaverse needs content to keep users engaged. This allows architects to think of their offerings at scale, with exponential growth across platforms. Just as environment artists do for movies, architects can create digital assets and sell them to virtual worlds or games.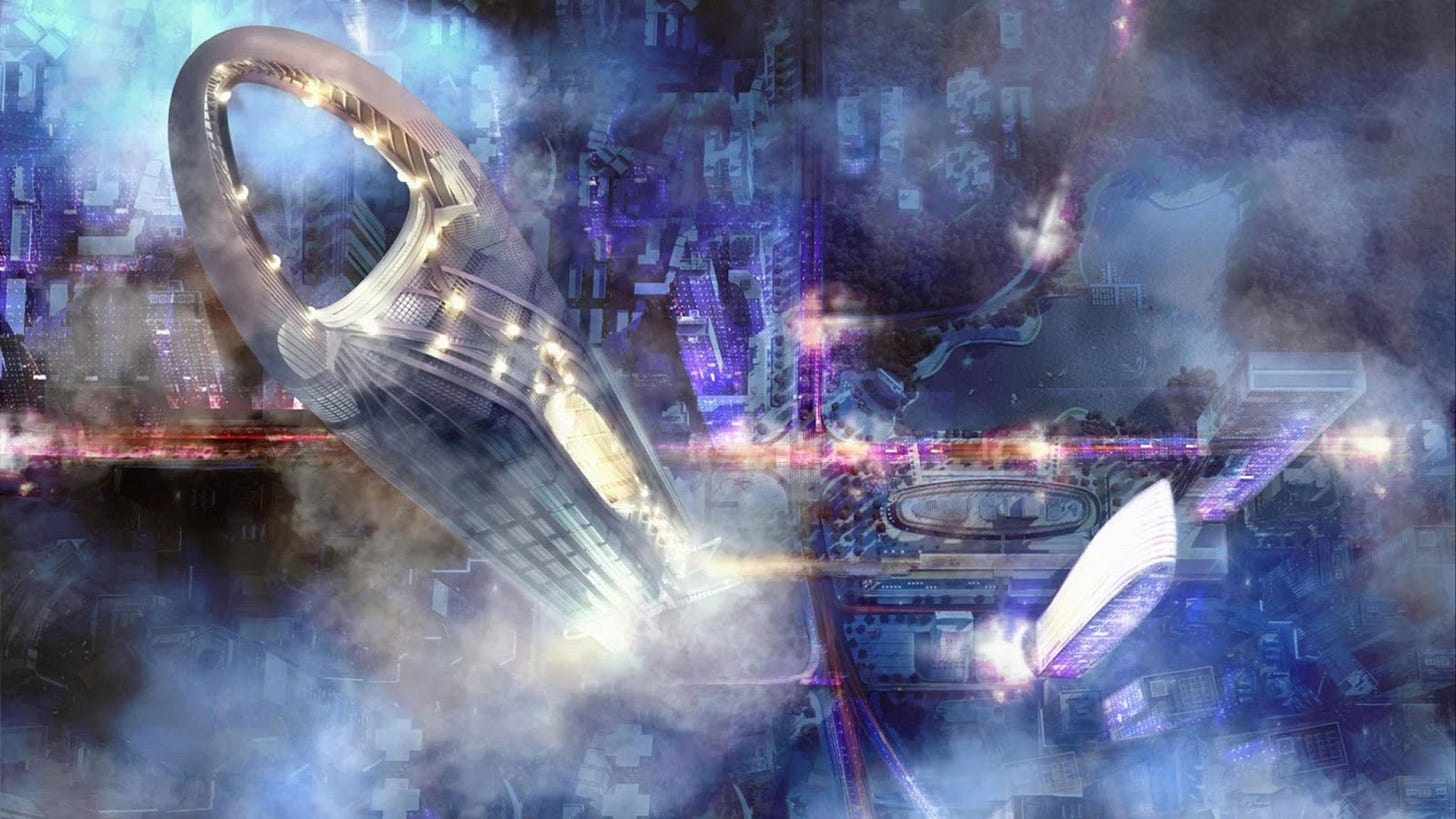 Further, since geography is no longer a constraint, architects have numerous project opportunities they can deliver quicker. Those who have the skill set can even write "formulas" and create reusable designs for other creators to use in their work.
#2. Algorithms are generating 'dream home' and 'skyscraper' NFT buildings.
Architect-technologist Breanna Faye's project, 'Metarkitex',uses an algorithm to generate affordable, accessible, and interactive 'meta-buildings.' Elsewhere, PLP Architecture – the designers of 22 Bishopsgate, London's second-tallest building, have released 5,000 virtual skyscraper NFTs.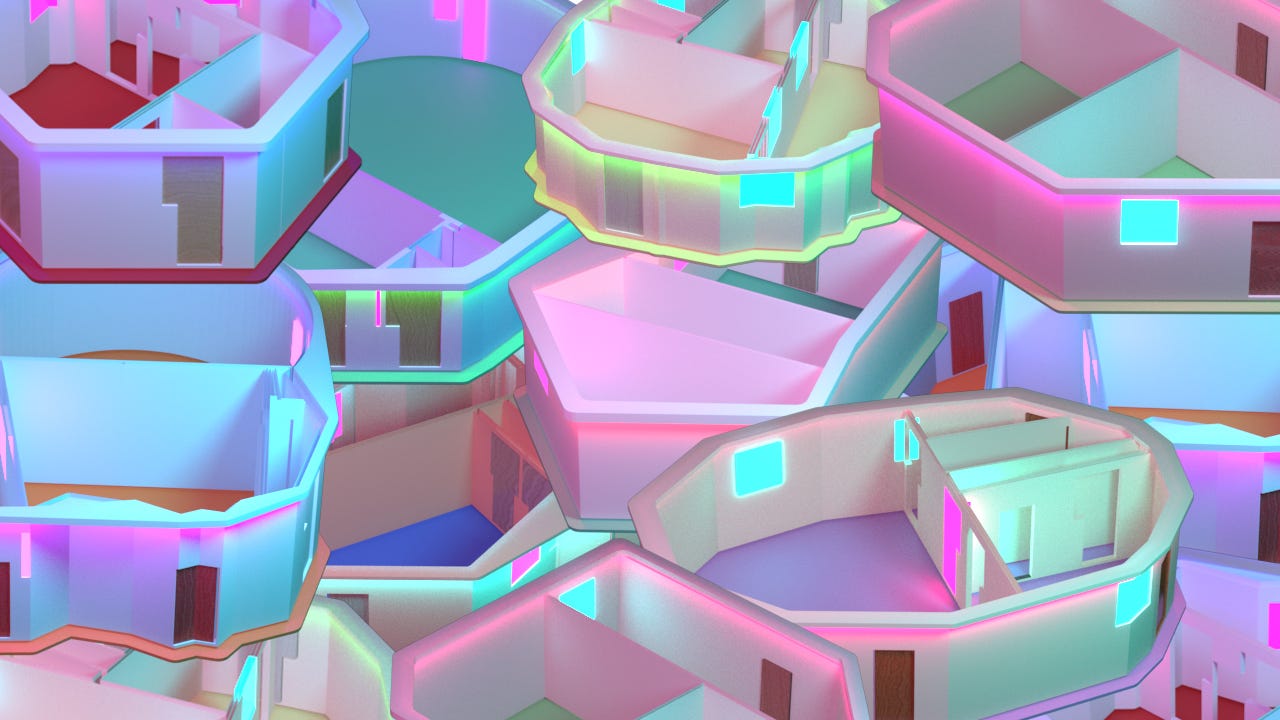 #3. Barrier-breaking designs are being explored.
Paris-based film director Hugo Fournier is creating environments such as the "Blueberry House" and "The Comfortable Room." Fournier expresses metaverse interiors and exteriors as non-interactive, conceptual dreamscapes.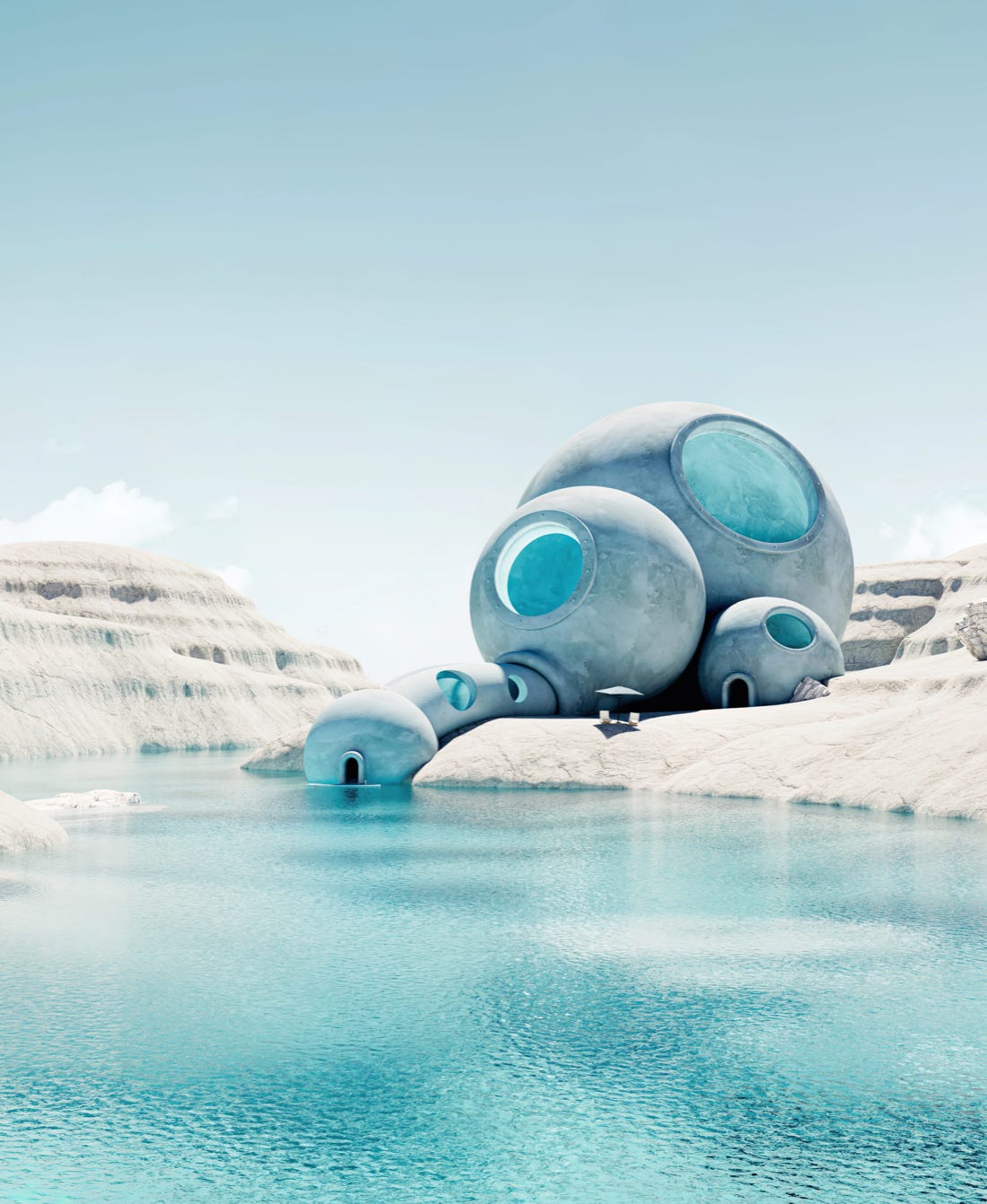 BIG's Leon Rost is building VICE Media's office in Decentraland, designed as a playground.
Meanwhile, ZHA's Patrik Schumacher warns us: "The metaverse is not an escape, and it's not a video game." At Art Basel Miami, his team presented "NFTism," a virtual gallery to explore interaction and architecture in the metaverse.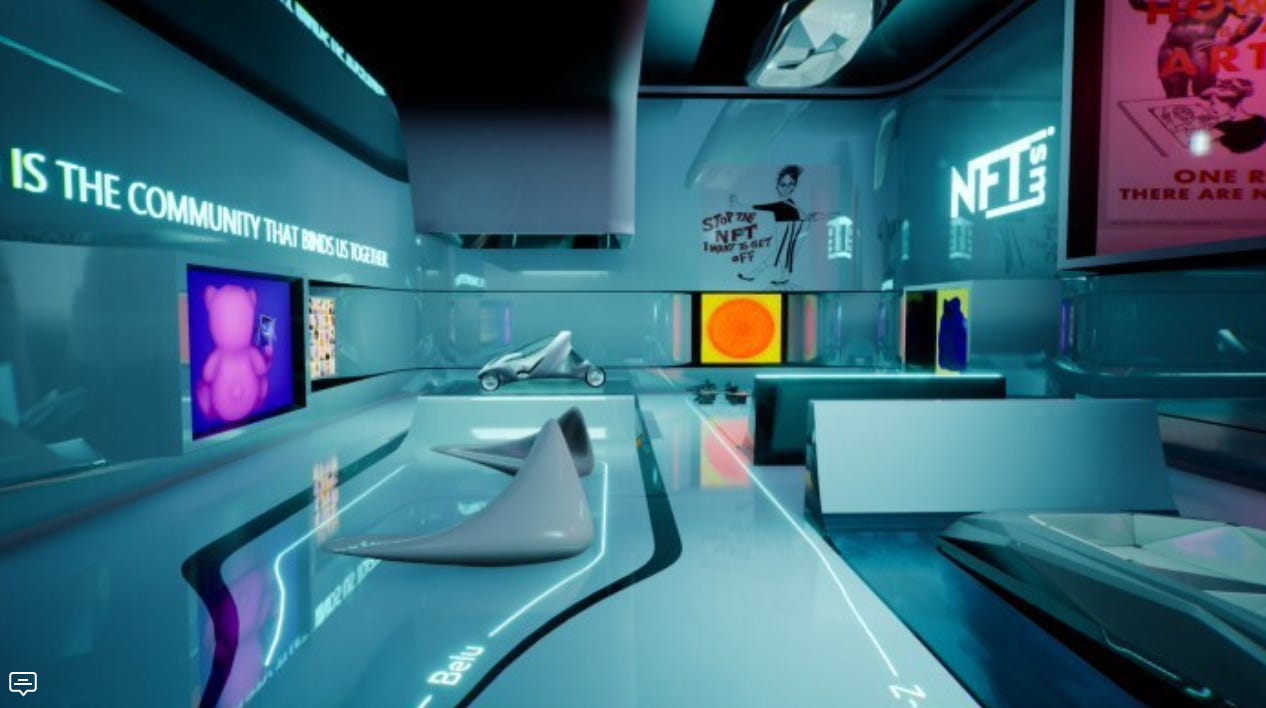 #4. Virtual cities are being built.
Zaha Hadid Architects is designing a 'virtual self-governed city. 'Inspired by the real-world Free Republic of Liberland, the 'cyber-world' metaverse features a city hall, a central plaza, collaborative working spaces, and galleries that sell NFTs.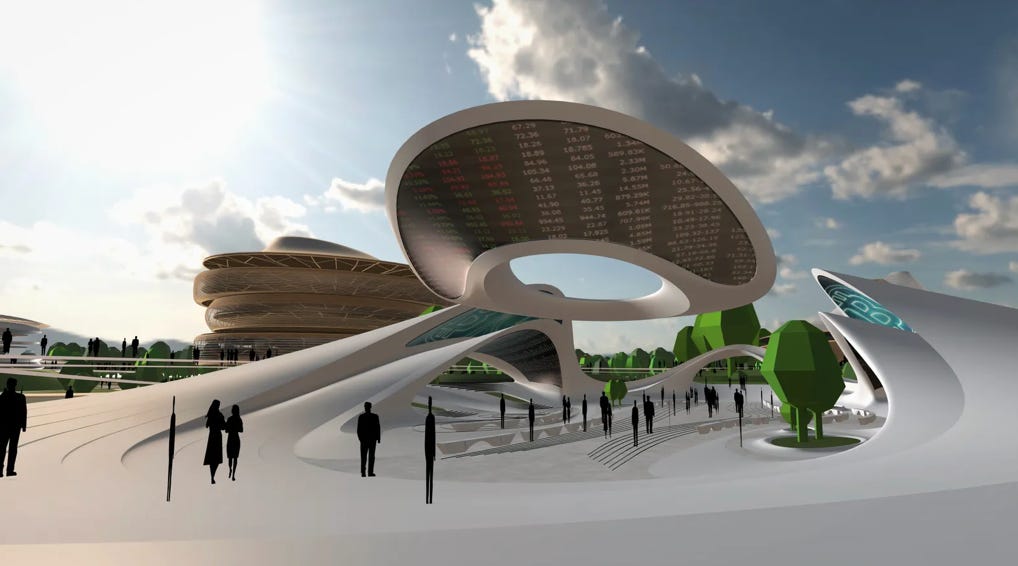 #5. Virtual buildings are being financed through NFTS.
CitizenM is building a hotel in The Sandbox and selling 2,000 NFTs to finance its 'construction', giving NFT holders perks such as free drinks redeemable at real-life CitizenM hotels.
---
The Row
We're proud to announce the launch of The Row, a private, members-only metaverse real estate community featuring architecture designed by artists. The Row is co-developed by The Alexander Team and Everyrealm.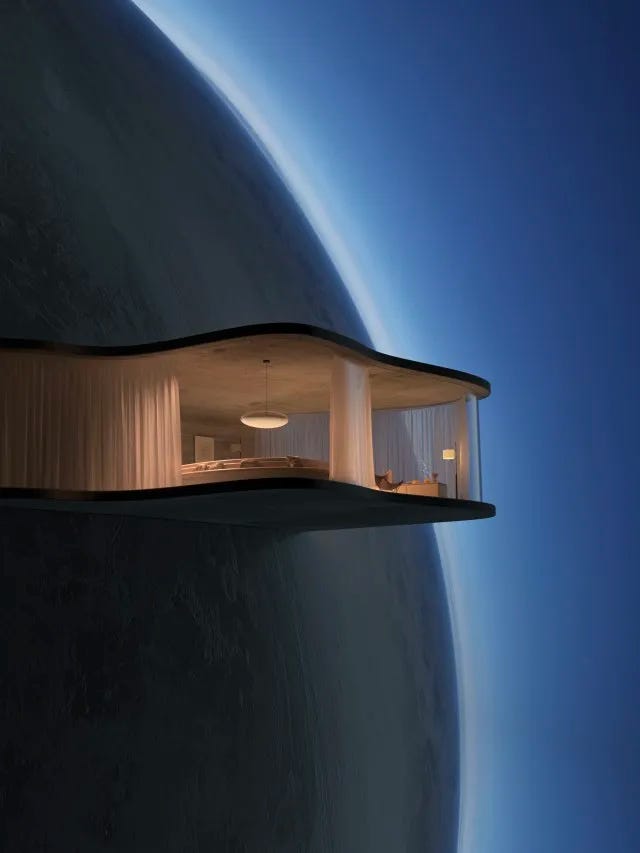 The Row is a limited-edition series of thirty three-dimensional, architectural landmarks designed by celebrated artists including Daniel Arsham, Misha Kahn, Andrés Reisinger, Alexis Christodoulou, Six N. Five, and Hard. Each is sold as a 1-of-1 non-fungible token (or "NFT").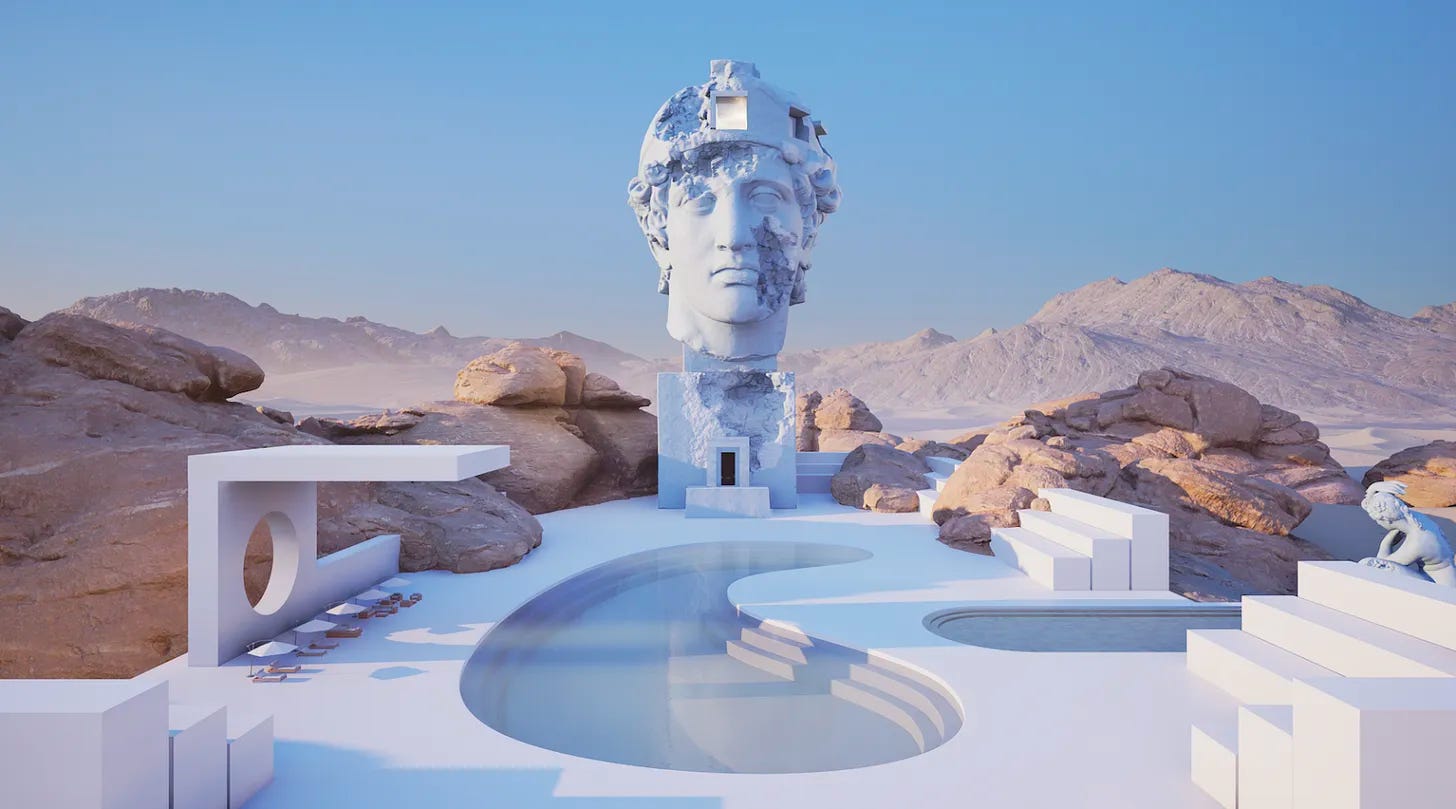 The artists have developed and built each of the Row's landmarks with the ability to be deployed across a variety of metaverse platforms within The Row district. Membership to The Row is by invitation only, and can be requested on our website.
We created an exhibition in a metaverse called Mona which features an immersive gallery of each of the works in The Row where you can view detailed 3D models of each.